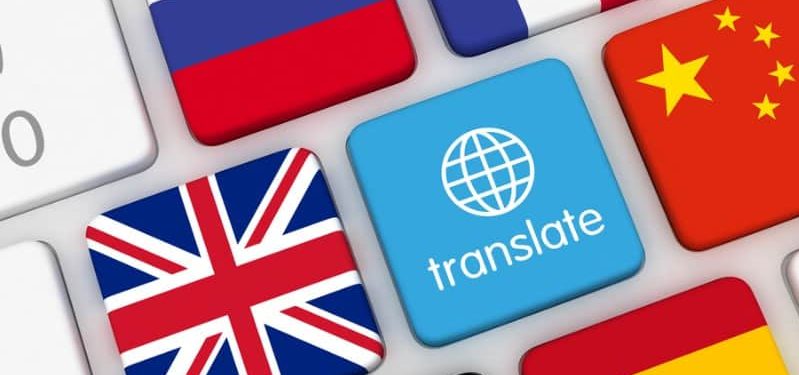 What do we do here at Languages Unlimited and why is it so valuable? We're going to be answering any questions you may have about our services below. Before we can do that, however, we're going to have to take a moment to discuss our beloved home state of California.
With 10 million of its 40 million residents having been born outside of America, California is home to more immigrants than any other state in the country. Of that 10 million, a staggering 3.5 million immigrants live in California alone. Sacramento, the state capital, is home to a further 270,000.
Looking at these numbers, it won't come as any surprise that 39.5% of Californians speak a language other than English. People who speak Spanish account for 28.8% of that 39.5%, while 3% and 2.2% come from Chinese and Tagalog speakers respectively. But Spanish and Chinese aren't the only foreign languages widely spoken in California. You'll find Korean, Russian, Arabic, and even Irish being spoken in communities throughout the state.
With so many immigrants calling California home, people and businesses in the state often enlist the help of translation agencies. There's certainly no shortage of translation agencies operating in California, so finding one isn't a challenge. Finding a translation agency you can trust, however, is a lot more difficult. Languages Unlimited is that translation agency.
Languages Unlimited has been in business for 20 years and we've spent all that time working right here in California. Over the course of two decades, we have had the pleasure of working with tens of thousands of clients. These clients have included foreign students, newly-arrived immigrants, and Children's Hospital Los Angeles. We have even provided court interpretations for the Los Angeles Supreme Court and the San Francisco Superior Court. Our frequent work with the State means that immigrants who turn to Languages Unlimited for assistance with their visa applications and interviews may well be partnering with the same translation agency chosen by the USCIS itself.
Many of the translation agencies in business in California are only able to offer one or two services. This is often the result of a lack of manpower or necessary skills. At Languages Unlimited, however, we employ many highly-skilled interpreters. This allows us to offer double or even triple the number of services provided by our competitors. Similarly, rather than translating widely spoken languages exclusively, Languages Unlimited promises to translate any document in any language to English. We also translate from English to other languages, which makes us as popular among native Californians as we are among immigrants.
Languages Unlimited offers on-site interpretation and translation, so timely service is always guaranteed. However, this does not mean that we limit our services to our offices. Unlike many alternative translation agencies in the state, we work with clients all over California. Our services, including telephone interpretation, are accessible from San Francisco to Los Angeles and down to San Diego.
California has long been a popular spot among immigrants, with people traveling from all over the world to start a new life in the Golden State. This is going to continue to be the case, no matter what changes our nation undergoes. With this in mind, it is our mission to help California's newest arrivals adapt to life in the state and aid them in the translating and filing of necessary documents. With our services, we also provide a boost to American businesses and, as a result, the American economy. This we do largely through our telephone interpretation service, which connects Californian companies to foreign operations for discussions and deals.
Whether you're an immigrant hoping to have your personal documents translated into English or a native-English speaker seeking to communicate with an overseas investor, Languages Unlimited is the translation agency for you. With affordable prices despite the superior skill and experience of our interpreters, Languages Unlimited breaks language barriers and not the bank.