When you transfer spoken language onto paper it is called transcription. We accept your multi-language recordings on audio tapes, mini cassettes, DVDs, video tapes and in electronic files. Our transcribers will then change them into written form. To put briefly, transcription and translation make sure that our eligible transcribers watch or listen to your recording and note down the speech in the same language which is spoken. The next step is for our eligible translators to translate the transcribed text into any language that you desire.
RANGE OF TRANSCRIPTION SERVICES OFFERED
Legal transcription is one of the most frequently asked for services, a fact that is hardly surprising considering the amount of litigation that goes on in the U.S. Languages Unlimited offers a wide range of professional transcription services that include the following but are not limited to:
Transcription of Court Hearings
Transcription of Public Hearings
Transcription of Administrative Hearings
Transcription of Judicial Hearings
Transcription of Arbitration Hearings
Wiretap Transcription
Interview Transcription
Interrogation Transcription
Deposition Transcriptions
Memorandum Transcription
Business Meetings
Conferences & Seminars
In addition to simple transcription, we also provide translation services in cases where it is required to translate the records from one language to another. Languages Unlimited offers these services for more than 215 languages.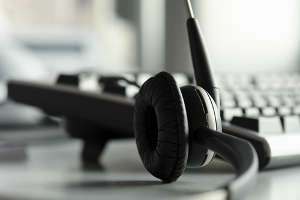 SPEED COMBINED WITH ACCURACY
Accuracy in the final product i.e., your transcript, is very crucial especially in legal transcriptions. Our expert transcriptionists are fully aware of the importance of ensuring the exact import of the proceedings for legal and business records. Our staff is well versed into legal terminology which helps us ensure 100% accuracy of the final draft. Our unsurpassed commitment to quality and attention to detail helps us deliver your projects with accuracy and a quick turnaround.
WE ARE MINDFUL OF YOUR SECURITY NEEDS
At Languages Unlimited, we are fully aware of the fact that business meetings and other records can contain data that is quite sensitive. Similarly, legal records such as interviews between lawyers and their clients hold privileged information that needs to be confidential. We comply with all the State and Federal laws concerning data security of law firms and the courts. Our information security ensures authorized access only and proper disposal of all the materials.
Languages Unlimited guarantees 100% satisfaction so there is no risk involved. Be enlightened to our unparalleled services at Languages Unlimited and see for yourself the differences we can make in your communication strategies.