Japanese to English Translation & Interpretation by Native Japanese Linguists
Languages Unlimited provides Japanese document translation and interpretation services for several language combinations (English, French, German, etc.) rendered in many disciplines like law, engineering, medicine, mechanics, education and more. We have a very strong pool of highly dedicated Japanese linguists to handle all of your translation and interpretation requests. We have been in the translation industry for more than 20 years and we have grown from strength to strength over this journey. We have built up a talent pool of more than 10,000 linguists with degrees in languages, translation, and linguistics making us the ideal choice for your translation and interpretation needs.
We provide English to Japanese and Japanese to English certified translation services for the following documents:
Birth Certificates
Marriage Certificates
Divorce Decrees
Contracts
Employee Manuals
Websites
Blog sites
Resumes
Immigration Documents
…and Many More!
Call us today or fill out the Document Translation Request form.
We also provide Japanese to English and English to Japanese interpreter services for the following meetings:
Courtroom Proceedings
Depositions
Recorded Statements
Trials
Immigration meeting
Conventions
Employee Meetings
Telephone Interpretation (24/7)
Business Meetings
Simultaneous Interpretation
Conferences
…and Many More!
Our Japanese interpretation prices are some of the lowest ANYWHERE. Call us now or fill out the Interpretation Request form.
John has been with our company for more than four years. His passion for translation began several years earlier (at the age of 10) when he took his first trip to Japan with his dad. At the age of 12, John's family moved with him to Japan where he would go to school and learn Japanese. John would later graduate from high school in Tokyo, Japan at the age of 17. By that time, he had completely mastered his adopted second language. He went on to college in Japan where he majored in Sociology and education. He would later obtain his Master's degree in Japanese literature as well. John would later return to the United States where he's now working as a college professor and Japanese to English translator.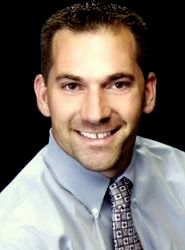 "Hello, my name is John Williams. I'm a college professor and a Japanese-English translator. I translate into both Japanese and English equally well. Language translation for me is an enjoyable task. Having spent my early childhood in the United States and my teenage years in Japan, I've been really fortunate to have had the opportunity to completely acquire both languages. I now teach Japanese here in the States and I work as a translator. I'm one of several translators here at Languages Unlimited. I hope to be of service to you soon. Thank you!"
You can learn more about our Japanese translation services by filling out the form below or order a Japanese Linguist at Interpretation or Document Translation pages.