Czech Document Translation & Interpretation by Native Czech Linguists
Are you looking for exceptional Czech language translation from and into English? Languages Unlimited provides certified Czech document translation and interpretation services through a linguist network consisting of more than 10,000 translators and interpreters. Whether you need some documents translated, need a Czech interpreter for a business meeting or a court hearing, or need an over-the-phone interpreter for an overseas business call, Languages Unlimited has you covered. A majority of our Czech linguists are native speakers and hold bachelor to doctoral degrees in either of the language pair(s). With a responsive customer services department, highly resourceful translators and interpreters, and extremely competitive prices, Languages Unlimited is the one-stop-shop for your entire Czech interpretation and translation needs.
Our Czech translation agency provides Czech to English and English to Czech certified translation services for the following documents:
Birth Certificates
Marriage Certificates
Divorce Decrees
Contracts
Employee Manuals
Websites
Blog sites
Resumes
Immigration Documents
…and Many More!
Call us today or fill out the Document Translation Request form.
We also provide Czech to English and English to Czech interpretation services for the following meetings:
Courtroom Proceedings
Depositions
Recorded Statements
Trials
Immigration meeting
Conventions
Employee Meetings
Telephone Interpretation (24/7)
Business Meetings
Simultaneous Interpretation
Conferences
…and Many More!
Our Czech interpretation prices are some of the lowest ANYWHERE. Call us now or fill out the Interpretation Request form.
If you are trying to tap into the culture or should you find yourself situated in the Czech Republic for work or pleasure, you will undoubtedly need to understand the language to fit in and get by. Don't fall victim to a lack of cultural understanding when you can have an intermediary create a two-way link between two ends at ends with each other. Czech translation is much more of an essential consideration than packing the correct amount of undergarments for the trip, and Languages Unlimited can provide such services making the act of transition one of great ease.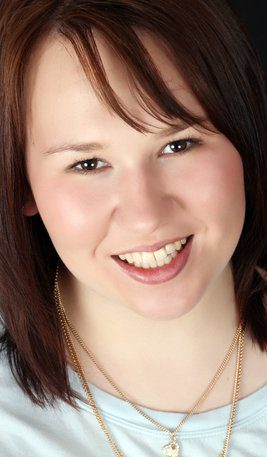 Here's Barbara in her own words: "Hi, I'm Barbara Vankshift. I am a Czech-English translator. I'm also a native of the Czech Republic, my parents having been born there and moved to the U.S. only ten years after my birth. I lived there long enough to call it home and learn the basics of the language, but surely English is my first tongue. I studied Czech in depth later on in life, having been a bit dusty, for 4 years at an American University, and decided to enter the translation business so I could constantly have some kind of connection the place I once knew as home. Please take advantage of my services, and let me provide Czech translation for you through Languages Unlimited.
You can learn more about our Czech to English translation services by filling out the form below or order a Czech Linguist at Interpretation or Document Translation Pages.