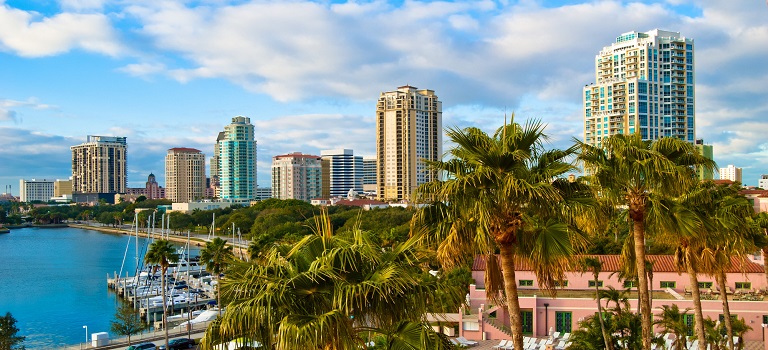 The 911 operators of the St Petersburg Police Department on 1st Ave North receives a huge number of calls daily. Most of these calls are from native Floridians who are native speakers of English. Often, these calls are made by non-English speaking residents of St. Pete. When that happens, the operators make use of over-the-phone interpreters from LU to assist them in the communication process. The residents of St. Pete, just like the rest of the country, are made up of many nationalities. Spanish speaking residents from Mexico, Central and South America have made the bay area their permanent home. OTP interpreters are trained to handle a wide variety of calls covering different subjects. They are subject matter experts who were trained for interpreting emergency calls. They are available for the St. Petersburg police department every day of the week, 24 hours per day and 365 days per year.
Colleges and Universities in the bay area have large populations of students from foreign lands. These students bring with them documents that must be translated for getting admitted in these schools. The St. Petersburg College on 5th Ave N admits many students from countries like Haiti, Venezuela, Mexico, Russia, and China on a yearly basis. The documents that they bring are usually in languages like French, Spanish, Russian, Chinese and even Haitian-Creole. Languages Unlimited is often contacted by them to provide certified translation for these documents which include birth certificate, school transcripts, and other documents pertaining to the admission of these schools. The University of South Florida St. Petersburg on 7th Ave South and the Eckerd College on 54th Ave South have also experienced and influx of foreign students in recent years. We provide our services to their students as well.
When plaintiffs, defendants, and witnesses go to court, the information that they communicate in the courtroom must be clear, to the point and understood by everybody present including the judge. Our company has provided ASL interpreters for years at the Pinellas County Clerk of Court on 1st Ave North. The court usually requests sign language interpreters several days in advance. It is absolute necessary for reservation to be made in advance as interpreters for the deaf are in very high demand all over the state of Florida and St. Pete is no exception.
Doctors, nurses and hospital staff at the St. Petersburg General Hospital on 38th Ave N see patients daily with all sorts of conditions and ailments. For the most part, these patients are native born Floridians and have no problem when communicating with the hospital staff. But, St. Petersburg General Hospital is internationally known, and it attracts patients from all over the world. Because of its reputation, patients arrive in St. Pete from Israel, Russia, Germany, Brazil, Japan and other places around the globe to obtain high quality medical care. When they come, Languages Unlimited, having been in the heart of the bay area for years, is there to assist them with their communication needs.
Contact us by phone, by email, or simply fill out the form on the margin of this page for more details.