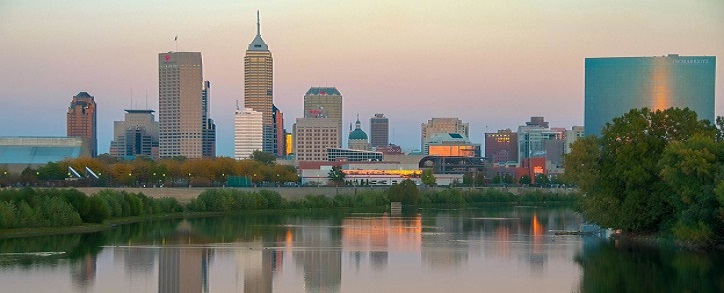 Indianapolis is one of the fastest growing cities in America. There are different spoken languages as a result of several international companies investing in the city. Some of the common languages that you might come across in Indianapolis, Indiana are Chinese, Korean, Spanish, German, French, and other Asian Languages. A French translator in Indianapolis, Indiana will help you to overcome the language barrier when carrying out your business in the state. Languages Unlimited offers affordable, professional and quality translation services in almost all common languages in the world.
Translators Code of Ethics
A translator might be skilled and experienced, but it is essential for them to be confidential. You should be guaranteed that your right to confidentiality is not breached. Our French translators are not only highly skilled but also respect and follow the Interpreters professional code of ethics.
French Translation Services in Indianapolis
If you have just moved to Indiana, there are several instances when you might need a professional to translate from French to English starting from the immigration process. It is crucial that you hire an interpreter who understands the culture, common phrases, vocabulary and specialized industry terminology of both languages. Here are some of the translation services offered by Languages Unlimited in Indianapolis:
1. Translation in Immigration
French interpreters will play a critical role for immigrants during the immigration process. Translators will provide translation for legal declarations and any other supporting documents. They also offer translation services at interviews in immigration offices, and during meetings with your lawyer. Translators at languages Unlimited are conversant with immigration laws, and they will be of great help.
2. Corporate Translation Services
Translations are crucial in Indiana for a business to become competitive in the French-speaking market. French translators will help in the translation of product packaging, instruction manuals, marketing materials, food labels and the firm's website. They also offer translation services in board meetings, conferences and other business events.
3. Medical French Translation
One of the most critical objectives of our interpreters is to provide access to healthcare by facilitating communication between doctors and French patients. French translators with a medical experience ensure that there is clear communication between the two parties. They translate prescription information, procedure explanations, patient surveys and facility brochures among others to clients with limited English proficiency.
4. Legal French Translation
Languages Unlimited also offers professional translation services from English to French and vice versa in legal negotiations and court cases. The court interpreters are well skilled and experienced in legal matters. Interpretation and translation ensure transparency and fairness in the legal process. Our French interpreters will take you through medical records, contracts and any other document related to the case.
French translators from Languages Unlimited are eager to help you with both scheduled appointments and emergency needs in Indianapolis. Apart from the services discussed above, we also offer English to French translations in social service settings, schools, government agencies, and marketing events just to mention a few. Our translators are professional, quick and fluent in both English and French.