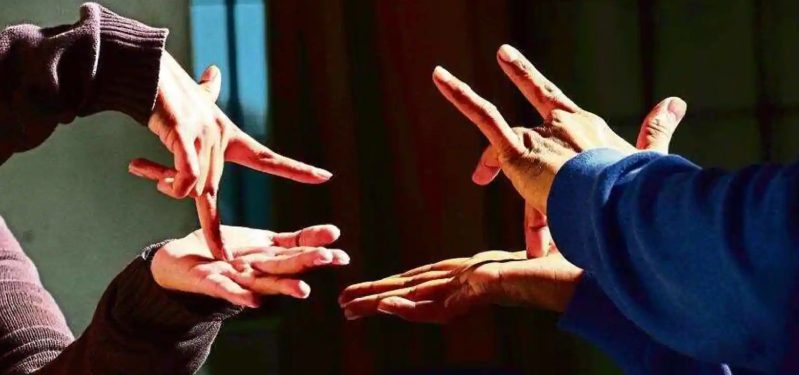 1. American Sign Language Services
ASL is a sign language that is commonly used in United States and Canada. It is a complex visual-spatial language used by the deaf and hard of hearing families in North America. The American Sign Language is the use of facial expressions, gestures and hand movements to convey the thoughts of a person. It uses the physical means of communication like the lips pattern and body language instead of oral sound during communication. The language is easy to learn since most of the signs were made to mimic the actual phrase or word it is representing.
For effective communication between a deaf person and a person who does not understand sign language in California, there is a need to hire an ASL interpreter. Languages Unlimited offers the best ASL services in California. Our company has been in this business for more than 20 years. Our interpreters have the skills, and expertise to offer American Sign Language interpretation services.
Need for ASL Interpreters in California
Many deaf people in the state of California depend on ASL as a way of communication. Sign Language has dialects depending on the age when the person became deaf, their geography, education, and background which may create communication gaps. American Sign Language interpreters fill the gap of communication barriers between the deaf and hearing persons. ASL interpreter in Fresno conveys the spirit, thoughts, and purpose of the message to the mode of communication preferred by the consumer. Some of the places you may need ASL interpreters are:
2. Schools
ASL interpreters work in schools all the way from the elementary to the university levels. Their work schedule goes hand in hand with the schedule of the school, and they mainly deal with one or two students at once. They take the teacher's spoken language and interpret the lesson for the deaf students to sign language.
3. Hospitals
The interpreter will work in hospitals and doctors' offices to explain the patient to the doctor. They also interpret all that the doctor says so that the patient can understand the medical instructions fully.
4. Community
ASL interpreters are also needed in courthouses, offices, and banks where they help the deaf and hearing persons understand one another. They can work on weekends and evenings depending on the needs of the client.
5. Video Relay Service (VRS)
This is another service offered by sign language interpreters in San Francisco. This is a little challenging since it means interpreting between a hearing people who need to connect to a deaf person over the phone. In this case, they will use video telephone and connect with one another in real time. These services are open at Languages Unlimited for 24 hours, every day of the week.
Why Use Language Unlimited ASL services
There are several places where you can get ASL services in California, but Languages unlimited stands out. Visitors should consider using our ASL services for the following reasons:
1. Confidentiality
Our interpreters maintain strict confidentiality, and they comply with the professional code conduct governing interpreters in the state. We have worked in medical institutions and business meeting, and we ensure that the information is not shared with third parties.
2. Experience
Our interpreters are experienced in different niches, and their services are top notch. They are conversant in English, and they have gone through training and certification of ASL. We have well-rounded professionals, and that is what makes us exceptional.
3. Passionate
Our ASL interpreters have a passion for helping people. They facilitate communication between different parties and they are comfortable irrespective of the situation. They show high emotional resilience and control for the people they represent in high profile cases.

4. Excellent Communicators
Communication goes beyond signed, written or spoken words. Our interpreters have perfected their communication skills which make it possible to handle multiple environments. They are both good listeners and communicators.
Languages Unlimited provides a full range of ASL interpreting services in California. Our aim is to meet the diverse needs of our customers. All our ASL translators in Los Angeles are certified and highly qualified. These experts have a broad experience in areas including legal, mental health, deaf-blind, medical, CART, entertainment, ceremonies, business meetings, conferences and courtrooms among others.