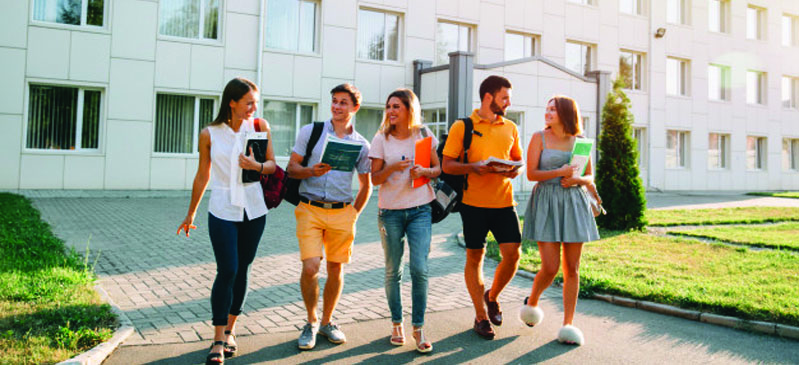 For the past couple of years, international enrollment has been steadily increasing in colleges across America. At the time of this writing, Politico estimates the United States is home to 1.1 million international students. A significant percentage of these students come from non-English speaking countries. If you are among these students, it is easy to feel intimidated as you try to navigate an English-speaking college or university. Thankfully, there are numerous translation agencies operating in America that are dedicated to helping non-English speakers settle into their new home. These translation agencies can even be of use to international students who are fluent in English. Below, we'll be discussing the most common scenarios in which a college student will require a translator.
Grade Translation
Most college courses rely very heavily on continuous assessment as opposed to a single exam at the end of the year. For this reason, it is essential that every college student keeps careful track of their grades throughout each semester. If you are an international student and intend to look for work in your native country upon graduation, you should consider hiring a translator. A professional interpreter will be able to translate your college grades from English into your native language, rendering them fit for submission to potential employers back home. Similarly, native English speakers who would like to work abroad can hire a translator to convert their college grades into their desired language. In the United States, Spanish translation of college grades is in high demand and is, therefore, the most common service offered by translation agencies that deal in education. However, you will have little trouble finding an agency that can translate your college grades into your required language.
High School Transcript Translation
In most cases, the college you are applying to will ask you to present a copy of your high school transcript. This is basically a document detailing your accomplishments, behavior, classes, and grades throughout your time in high school. If you were educated in a non-English speaking high school, your high school transcript will likely be written in the language of that school. This, obviously, is not ideal if you're applying to an English-speaking college. In such a situation, you will have to enlist the services of an interpreter. Most interpretation agencies offer high school transcripts translation in a number of different languages, although some languages may be rarer than others. Arabic translation, for example, is not always offered by these agencies. Thankfully, the Languages Unlimited agency is dedicated to helping Middle Eastern students with an Arabic translation of school transcripts.
Personal Documents Translation
Applying to a college as an international student is an arduous process. You will likely be required to present numerous personal documents before you are accepted into your chosen course. It is important to remember, however, that the need for your personal documents does not always come to an end once your application has been approved. Throughout your time in college, you may be asked to present your personal documents at random intervals. Additionally, you will likely have to provide them when applying for a job or attempting to secure accommodation. For that reason, foreign students from non-English speaking countries should have their personal documents translated the moment they arrive in the United States.