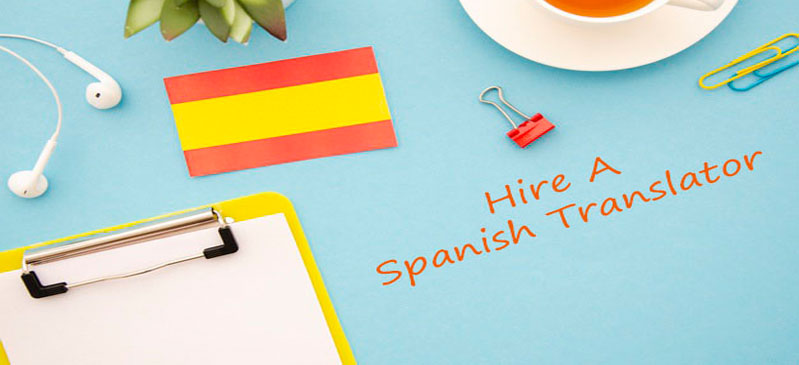 The ability to translate information accurately without causing confusion about the intended meaning is a skill every respectable translator must-have. Some phrases in English, for example, do not have a Spanish equivalent, making a word for word translation impossible. This requires a person who is highly proficient in both the target language and the source language. Here are 5 top reasons to hire a Spanish translator with certified skills.
1. When immigrating, health concerns are among the topmost things people give priority. For that matter, at Languages Unlimited we provide free quotes and affordable pricing for the Translation of Medical Records. Submitting certified translations of your medical records when you are immigrating, especially to the US, is not an option but mandatory.
2. You may incur certain risks hard to reverse if you attempt a Translation of School Transcript on your own. This might be difficult if a word-for-word translation comes into play or when you need them notarized and certified for validity. It will be hard for you to get employed in the US if you got your credentials abroad. We specialize in all translations related to academia at all levels and for every major in nearly every country.
3. Our policy of quality insists on compliance with IOS certification. We rigorously review all our processes before we finally deliver our service especially in situations requiring a Translation of Marriage Certificate. Without compromising work quality, we do everything to deliver our translation quickly including issuing you with a certificate of translation. Speed is important if you married abroad and you need to apply for things like health insurance etc.
4. Again, although everywhere most marriages invariably end in divorce, processing divorce has never been easy. And getting a divorce through becomes doubly difficult if the translation is for official reasons.
At our agency, we take pains to come up with a certified, official Translation of Divorce Decree that can be accepted by any government office, embassy or authority for financial reasons or immigration purposes. We also take the extra measure of appending a signed Statement of Accuracy to give your divorce decree a seal of the official translation.
5. When dealing with such vital information in life such as the Translation of Birth Certificate, it is imperative that every word should appear in the right context. Being the third most popular language on the internet, the Spanish language has varieties that differ from region to region i.e. American Spanish, European Spanish, etc. So, it is necessary to identify the particular variety being spoken by the audience being translated to. And this is an area where our agency, Languages Unlimited, excels.
Since all these fields require a lot of professional diligence, it is wise to have your translation done by certified translators. For instance, medicine is a specific discipline that can be done only by highly qualified people. We use experts who are highly skilled in this niche or doctors because reliability and accuracy come first when such sensitive and confidential documents are being processed.