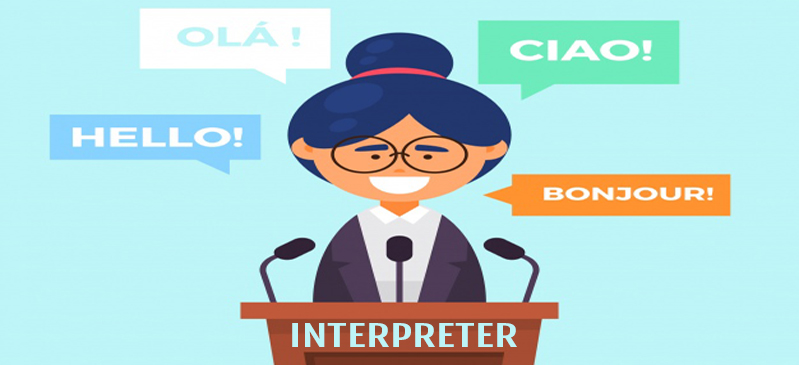 Not being able to speak English fluently in Miami, FL., can be a daunting challenge. However, it is not something to worry about much because you can get in touch with a multilingual professional interpreter in an instant.
At our language agency, we have highly qualified interpreters with certified skills in interpreting almost all languages spoken in the world. What sets us apart is efficiency, speed, and reliability in service delivery.
For both corporate and individual needs, we specialize in providing communication links for every critical situation. With an emphasis on quality and flexibility, we can personalize our service to match your unique circumstances.
For Legal Deposition
If you are facing a court hearing in which a legal deposition is part of the proceeding, you can easily reach for help for a legal Deposition at our attorney's office. Robert Cazeau is our reputable legal expert.
He has vast knowledge and understanding of the legal landscape. Under his guidance, you will get clear instructions on how to make oral statements under oath.
Besides determining what you know regarding a lawsuit, the deposition will help to preserve your testimony without any alterations.
Mr. Cazeau is patient, honest and accommodating. He has the tact necessary for making the process less intimidating.
Medical Appointments
In situations where you need to pay a visit for a medical appointment at a doctor's office or hospital, Michelle Francois will be at hand to break down the language barrier between you and your doctor.
We cannot underestimate the importance of precise interpretation in medical matters for saving lives. So, at every step of your medical journey, she will be there to eliminate the likelihood of misdiagnoses or misunderstandings that can pose serious threats to your health.
Ms. Francois will also help you to avoid higher expenses, repeat visits, and delays in hospitals. To minimize the chances of your satisfaction and safety being compromised through miscommunication, our medical expert will readily help you.
Various Forms of Trials
And for any kind of trial, civil or criminal, Albert Casimir, our highly distinguished interpreter, will take you through the complicated maze of legal proceedings such as interviews, interrogations, depositions, etc.
He has the expertise needed for peculiar legal concepts, terms, and court procedures that apply to any kind of legal system. His competence as a legal interpreter is based on a wide understanding of legal terminologies.
To help initiate effective communication, Casimir keeps track of all the latest developments in languages and the technologies associated with litigation processes.
Important Precaution
Take note that any incidental savings you may make by not engaging a non-professional will be washed away by the risks of things that go wrong. In a legal or medical setting, it is almost suicidal to act on inaccurate and incomplete information.
If you factor in the complexities involved in law or medicine, you cannot fail to realize the importance of high-quality interpretation. In such settings, the interpreter must precisely convey all the technical terms and complicated concepts.