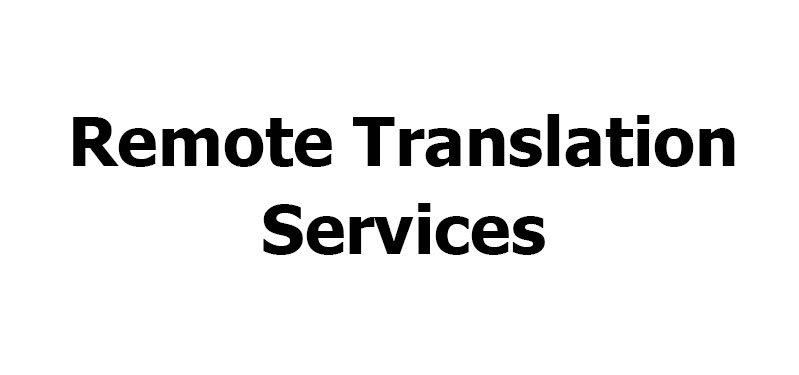 As the Covid-19 pandemic rages indiscriminately throughout the world, nothing can add to the horror of the disease like being in a medical facility where all the caregivers and doctors speak a foreign language. Being sick under such circumstances can be so scary and lonely.
But fortunately, if you find yourself in such a fix, your situation can be made bearable with the aid of Video Remote Interpreting (VRI). This is a kind of technology that defies all barriers to communication, and it is so transformational that whoever uses it immediately feels like a native speaker of a language they can hardly speak.
Devices as Genuine Human Substitutes
Just at the touch of a button, your smartphone, laptop or tablet can connect you directly, for instance, to a Spanish Interpreter via Video Conference if you are caught up in Spain and you need to communicate in Spanish. The technology allows people with limited knowledge of another language as well as those hard-of-hearing and the deaf to convey messages and information as though they are being seen and heard by a real person.
Simplifying Communication in Difficult Languages
What an amazing experience to make yourself understood to nurses and doctors whose language you can hardly understand let alone speak! All difficult languages such as Chinese, Japanese, Korean, Swahili and even Arabic Translation via Zoom can instantly be made available to you whenever you have a need. Interpreting through video channels covers all the 40 most requested language services including the British and American sign languages.
Technologically Enhanced Human Experience
Having interpretation through video conferencing has the unique value of enhancing your communication experiences beyond a simple word-swapping routine. The presence of another real person at the other end of the video transforms this method of communication from a merely transactional process to a warm and friendly human experience.
The Advantages Video Conferencing Bring
Providing medical services via videos come with tons of benefits and conveniences. For those who might not want to visit a hospital in person, especially now that the Corona disease makes many medical facilities risk zones, you can schedule doctor's appointments through video conferencing.
This will reduce the cost of a visit, cut your travel time, and minimize your contact with other people.
You will enjoy improved communication by structuring your appointment at the most convenient time for you.
For practicing physicians, this mode of communication improves visits and optimizes attendance by patients.
Reduced costs give many patients access to the type of care that they may not have been able to afford or access under ordinary circumstances.
By lowering the costs of consultations, doctors can operate in an environment sustained by price modulation and competitive advantages since they need fewer examination spaces.
The video conferencing facilities can improve collaboration between many professionals. The shared knowledge and learning capabilities automatically translate to improved quality of care.
For staff serving in remote places, issuance of instructions for administering care can be done directly to many employees at the same time.
The coordination of activities such as scheduling appointments, implementing hospital policies and checking on insurance billing can consistently be handled from a central location.
In general, the care givers, the health professionals, and the patients all can enjoy many advantages by conferencing via video. When patients find it easy to access consultancy services even if they live in remote locations, the delivery of medical expertise and better healthcare to them is improved. And as a collaborative tool, video conferencing increases the knowledge of the health professionals thereby making them better care providers.