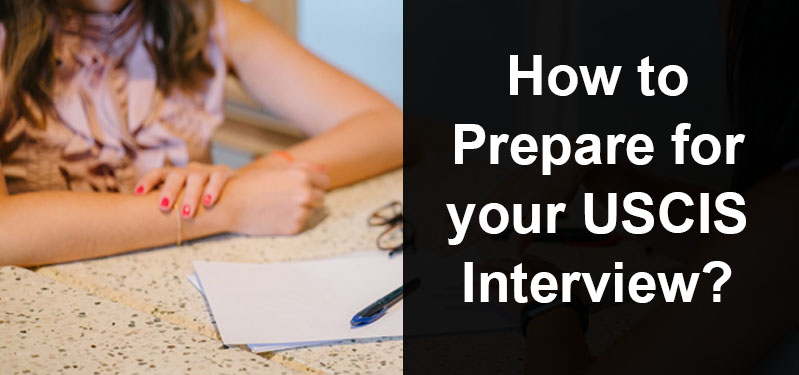 Getting a green card is a dream many people have all over the world because it is a ticket to getting a permanent resident status in the US. Having satisfied many legal procedures, the last step in the process of application, always referred to as "adjustment of status, is to appear before the U.S. Citizenship and Immigration Services or (USCIS).
Appealing before an immigration officer for the USCIS interview is something many prospective immigrants always dread especially if they have documents that require translation. For those who come from a Spanish speaking country, getting services for the translation of Spanish documents is always a top priority.
Without professional translation, one could miss the chance of having their status adjusted if some information is not accurately rendered into the English language. What this means is that you must make adequate preparations.
Here are the most important steps you need to take during the preparation process.
1. If your papers are in another language apart from English, you need to have them translated by a skilled person. An individual from Portugal would, no doubt, look for the best translation of Portuguese documents to increase their chances of success.
2. Knowing what to expect during your adjustment of status interview is, perhaps, the greatest preparation you can make. And part of this preparation is to ensure that the information contained in your petition is flawless.
3. It is important to be as precise as possible about your primary immigration issue. This is more so if you are from China because the immigration officials might keenly scrutinize your documents given the mutual suspicions between the US and China. In such an eventuality, you will need to get access to the best attorney and a reliable service for translation of Chinese documents.
4. Take the right steps to ensure that no complicated issues or fraudulent circumstances are associated with your application.
5. If your adjustment of status application is marriage based, ensure that the marriage certificate is genuine. Marriage for convenience can lead to disqualification of your application.
6. Before you set out for the interview, be sure to take a full meal. This is because the waiting period in the waiting room is normally long even though the actual interview only lasts for about 25 minutes. You will not be allowed to bring any foodstuff into the interview room.
7. If you smoke, make sure to get your puff beforehand. The USCI is a no smoking zone.
8. Master or memorize important facts in the documents you intend to present so that you do not mix facts when you are asked about things like place and year of birth etc.
9. Bring along a completed copy of the I-130 petition form and the adjustment of status application. Also include all travel documents like your passport, the advance parole document and all the original copies of the documents you submitted to USCIS.
Other important documents include a doctor's report and marriage certificates. Importantly make sure you are looking your best. Dress appropriately because this is an important occasion and you do not want to appear in your gym attire or so. Be smart and presentable. And most of all, act as naturally as you can. Fretting and anxiety will not do you any good.