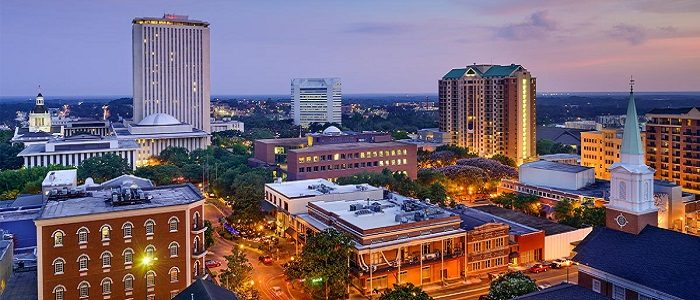 Sign Language services are in extremely high demand in our state capital. The Leon County School District has hired many interpreters to be present in the classrooms to assist the deaf and hard of hearing students daily. When Eric, a 6-year-old deaf student, was ready to attend school at the Frank Hartsfield Elementary School on Chowkeebin Nene, an ASL interpreter was hired from LU to work with him daily. The Gilchrist Elementary School on Timberlane Rd has also used the services of our company for some of their students. Interpreters are not only needed in the classrooms, but also during parent teacher conferences. Middle schools and high schools in Tallahassee have requested our services as well. When Giselle, a 10th grader at Amos P. Godby High School on W Tharpe St began school last fall, an interpreter for the deaf and hard of hearing was hired for her as well.
Foreign languages like Chinese, Russian, Arabic, and Vietnamese among others have also shown to be gaining popularity in the panhandle. The Florida State University on W College Avenue has seen an increase in the number of foreign students applying for admission on a yearly basis. Consequently, a slew of foreign documents makes their way to the Florida State's admission's office for the admission process. These documents are usually translated prior to arriving to the school. Chinese to English translation of any document from China is a must. Likewise, Arabic to English or French to English translation for any document from an Arab country is also a must. The Tallahassee Community College on Appleyard Drive has also seen it's share of a spike in foreign student attendance in recent years.
Lawyers in the panhandle use interpreters and translators regularly. The law firm of Morgan & Morgan on N Monroe Street is a major user of language services in Tallahassee due to their large number of deaf and international clients. When Raul from Mexico was recently involved in a car accident, his lawyer hired a Spanish interpreter to assist Raul during his depositions, recorded statement and attorney-client conferences. LU has also been helpful to other law firms in the area as well. The law offices of Shapiro Law Firm PA on Fiddler Ct have used our services on many occasions.
The Leon County Clerk of Courts on S Monroe St has seen its share of foreign language interpreters. From Spanish to English, German to English, or Portuguese to English, LU has been providing foreign language experts to the Leon County Courthouse for several years. Attorneys and Judges would call LU to schedule interpreters to appear in court whenever plaintiffs, defendants, and/or witnesses who have limited proficiency in English are scheduled to appear in court. LU normally selects linguists that are court certified (or court experienced in case a certified one is not available) to attend these sessions. These professionals, which many years of experience under their belts, take an oath to verbally translate what is being said during the proceedings to the best of their abilities.
Languages Unlimited knows Tallahassee and the surrounding areas well. Contact us for all your translation needs.