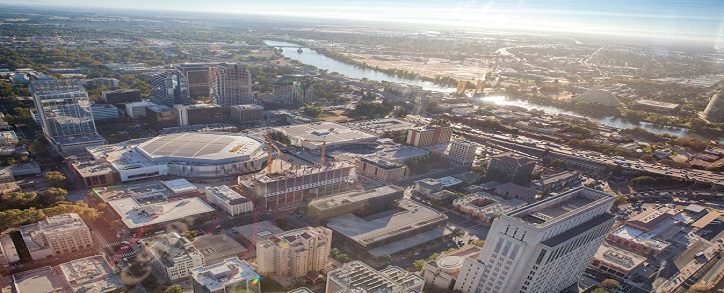 A Korean interpreter in Sacramento, California is not hard to come by. Unfortunately, a Korean interpreter you can trust is markedly more elusive. California has a massive Korean population. Los Angeles alone is home to an estimated 108,282 Korean Americans, more than any other state. Sacramento, for its part, boasts almost 20,000 Korean residents.
With so many Koreans in California, it's no surprise that numerous subpar interpretation agencies are attempting to take advantage of newly arrived Korean immigrants. We at Languages Unlimited are the antidote to such unreliable agencies. We guarantee perfect Korean interpretation in Sacramento and throughout the state of California.
What Is Interpretation and Why Do I Need It?
Interpretation is different to translation. Translation generally refers to the converting of text from one language to another. Interpretation concerns verbal communication.
Koreans new to Sacramento may require interpretation for job interviews, house hunting, and dealings with the USCIS. An interpreter for dispositions may also be necessary.
At Languages Unlimited, we promise Korean/English interpretation for all scenarios. We even provide access to qualified medical interpreters, something not offered by many other translation agencies in the state. But we do not focus on interpretation exclusively. We also provide document translation services in Korean and close to 300 additional languages.
Why Languages Unlimited?
Languages Unlimited has the distinction of being one of California's longest operating translation and interpretation agencies. We've been in business for more than 20 years and have been based in California all that time. This gives us an unrivalled understanding of life in the Golden State.
We have clients up and down California and focus much of our attention on the Sacramento area. We regularly work with Korean immigrants to help them obtain necessary documents and settle into life in the city. We've even gone so far as to accompany Korean immigrants on tours of Sacramento to help them better understand the history and monuments of their new home.
Unlike many other interpretation agencies, we do not translate into English exclusively. We also provide English to Korean interpretation. This has been utilized by businesses throughout Sacramento to facilitate interactions with Korean customers and overseas clients. Government bodies have also called upon our Korean to English interpretation services to communicate with newly arrived Korean immigrants. This puts us in a unique position to help aspiring American citizens complete certain stages of the immigration process timely and successfully.
Accessing our Korean Interpretation Services
At Languages Unlimited, we don't expect you to travel the length of the state to retain our Korean interpretation and translation services. We strive to make our services accessible to everybody. That's why we keep certified Korean interpreters located throughout the city of Sacramento. We promise competitive rates and will work with you to craft a Korean interpretation package that meets your unique requirements.
Whether you are a Korean national hoping to start a new life in Sacramento or a California business attempting to strengthen your presence in Asia, Languages Unlimited is the interpretation agency for you.