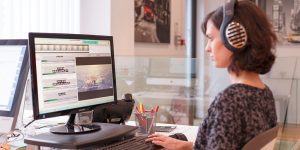 It is no coincidence that over one hundred and forty million individuals in Japan alone have sworn allegiance to the uniqueness of this language. Japanese translation vis-a-vis technology implies a face-to-face approach to translating the Japanese language to potential clients. The requested translation could be targeting official or unofficial documents with important information that require the simplest form of human understanding.
Languages unlimited Japanese document translations are handled by individual Japanese linguists well versed in the growing fields of Engineering, law, education, mechanics, medicine, and more. With a 20 year profile and reputation in the translation industry, doing business with us will feel like interacting with a native.
Japanese English Translation
Translating text or audio files from Japanese to English is not about mirroring a specific Japanese word or phrase to a related English wording or phrase. Achieving Japanese English translation requires that the translator or Japanese linguist knows more about the Japanese word culture than the grammatical presentation of this language.
For instance, to our clients, Japanese is just a single language. For our translators, the first step is to access a targeted Japanese text or audio file scheduled for translation. They then classify the presented translation file into three distinctive scripts comprising Kanji, Hiragana, and Katakana. They are the main elements of the Japanese language that a linguist will consider before beginning a Japanese English translation session.
Another important fact that our translators know is that Japanese is not a tonal language like many other world-renown and spoken language dialects. A tonal language implements unique words and less distinct syllables for there to be a direct distinction between its wordings. It uses inflection as a way of modulating an individual's voiced intonation.
Because tones and intonations are new to the Japanese language, it can be a hurdle to many individuals who might wrongly translate an important document. We will help your Japanese words and sentences make sense through appropriate rhythm and cadence analysis through our Japanese English translation.
Japanese Technical Translator
The technicalities of a Japanese text translation present themselves when dealing with specific files. The associated files relate to divorce decrees, contracts, employee manuals, birth certificates, marriage certificates, resumes, and immigration documents. It is under such circumstances that a Japanese technical translator is needed. We will accurately translate the presentation of each word and phrase in the available files.
Not all translators have the confidence level of our polished Japanese technical translators. This language is among the world's top fast-paced spoken languages. With its spoken syllable rate close to eight syllables per second, Japanese beats Italian, French, and Spanish in spoken speed. In this case, you need a Japanese technical translator with polished hearing and translation skills. Knock on our door for such kind of help.
English Japanese Interpreter
Since language interpretation requires that the targeted language is carefully analyzed before the actual interpretation begins, Languages Unlimited gives you an English Japanese interpreter familiar with the uniqueness of the Japanese alphabet system. The Japanese language has a unique approach to noting down foreign words. Circumstances related to such instances include courtroom proceedings, trials, immigration meetings, recorded statements, conferences, and business meetings. Here, you require the expertise and exposure of a Languages Unlimited English Japanese interpreter to prevail in such dire situations.