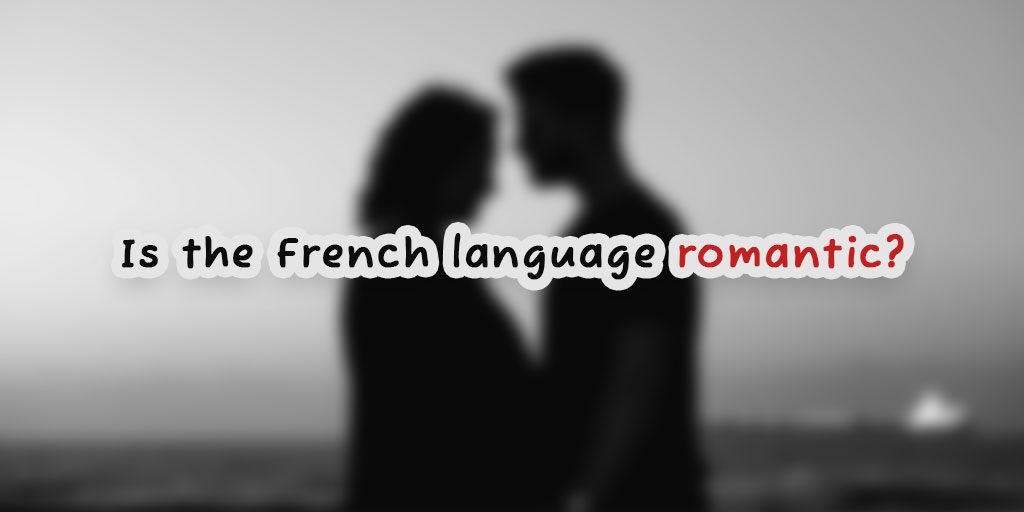 Perhaps to get the right answer to this question,maybe it is betterto find out more about the languages that fall under the tag "romance." According to linguistic experts, there are more than 20 languages regarded under this category. Any translation professional doing French English transcription would do a better job bearing in mind that in order of popularity and widespread usage, the French language comes third after Spanish  and Italian.
Others are Portuguese, Romanian,Catalan, Latin, Venetian, and Sardinian- just to mention a few. So, from the root word classification, yes, French is a romance language by origin. However, that does not say anything conclusive about whether or not the French language is actually romantic in nature.
What Does Romantic Mean in Relation to Languages?
To get a proper perspective on this, it is sensible to get a proper definition of the word. But before that it is instructive to mention many foreigners often think every Frenchinterpreter by phone sounds romantic. How far that is true remains a subject of speculation. What is beyond disputing is the fact that French is the second international language after English mainly used in many countries for businesses, diplomacy, and politics.
Having said that, let's head back to what the word really implies. Again, to get the right perspective on this, it is essential that you know both the connotations associated with the word "romantic" and what it actually denotes.
Not to get you confused, a little bit of elaborating should suffice at this stage. If you work for a Remote translation service then you definitely understand the imperative of getting every word or phrase accurately translated.
Maybe this is beginning to sound boringly pedantic.But needless to say, getting the right perspectives of the terms will help to justify whether or not the French language is actually romantic. The actual meaning of a word is what it "denotes," but all the other associated meanings are "connotations." Now, back to the original question once more!
Is The Claim that the French language is Romantic True?
In a linguistic sense romance means, "a feeling of excitement and mystery associated with love." Now, going by this dictionary definition, indeed, the French language sounds exciting and mysterious, right? Maybe or maybe not. It all depends on where you come from or live.
In that sense is it really romantic? The word means, "Conducive to or characterized by the expression of love." From this dictionary definition it is logical to conclude that the French language is actually sentimental. No wonder lovebirds looking for a destination of choice for their honeymoon often prefer going to France.
But hang in here a minute! Does only the dictionary definition give credit to the French language as truly romantic in nature? That would seem so if a third definition of the term is considered. The other meaning of the word is, "of, or characterized by, or suggestive of an idealized view of reality."
That would seem to be closer to the truth than the generalized assumption above. Sentimentalists who cherish an idealized view of reality would no doubt think the French language is actually romantic when they are in France. But since not everyone claims that French is beautiful, it is fair to conclude indeed the French language is only as romantic as some people claim.
That is not, however, conclusive evidence.  Romantic means different things to different people in different places and different occasions.