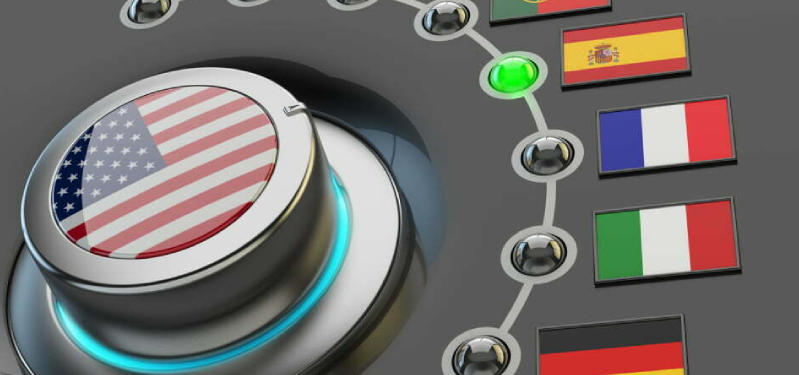 Reliable transcription services in California can be surprisingly hard to come by. Although transcription is a necessary resource, it is often overlooked by translation agencies in the state. Of the many translation agencies operating in California, only a few offer robust transcription services. Languages Unlimited is one of them. Our transcription services are second to none and have been utilized by members of the public, California businesses, and even government bodies. But what exactly does transcription involve and why do you need it?
What is Transcription?
Transcription involves the copying of spoken words into readable text. In the context of translation, audio may be transcribed to paper in its current language or translated and transcribed into a different language. The latter generally calls for a two-stage approach. It may require multiple interpreters; one to transcribe the audio and another who specializes in document translation to provide the most authentic translation possible. At Languages Unlimited, we employ a large number of highly-skilled transcribers and document translators. This allows us to provide the most extensive selection of transcription services in all of California.
When is Transcription Necessary?
California has more immigrants than any other state in America. In fact, it is home to over 10 million foreign nationals. Of these 10 million immigrants, close to half don't speak fluent English. Transcription is vital for these people to live a normal live in California while they get acclimated to their new surroundings. If they want to see a movie, for example, they rely on transcription to provide subtitles. If they are preparing for a USCIS interview, they may require transcription to understand what will be said to them. Transcription is also important in legal proceedings if a jury or judge is to understand what a non-English speaking defendant has said and vice versa. Native English speakers may also benefit from transcription if they are preparing for a move abroad or are suffering from a hearing impairment.
Formats Transcribed
At Languages Unlimited, we take pride in the depth of our transcription services. We aim to provide transcription of virtually any audio brought into our offices. Among our most commonly transcribed formats are CDs, DVDs, and MP3 files. We also offer transcription direct from the mouth of the speaker, so you don't even need to have an audio recording of the content you want transcribed.
Languages Transcribed
At Languages Unlimited, we translated what is perhaps the most extensive collection of languages of any translation agency in California. We have a total of 275 languages in our system and offer our transcription services in all of them. Some of our most commonly transcribed languages are:
Arabic
Italian
Spanish
Chinese
Portuguese
French
German
Mandarin
Russian
We also transcribe foreign audio into English, so native Californians also have something to gain from accessing our transcription services. We are often even called upon to transcribe English audio into English text for hearing-impaired English speakers.
Why Languages Unlimited?
So why should you choose Languages Unlimited over the other translation agencies in California that offer transcription services? For starters, we have been in business for over 20 years and have been based in California that entire time. Over our two decades in the state, we have done business and built relationships with countless citizens and companies. We have even worked with government bodies on many occasions, making us the preferred translation agency of the State. Our pool of interpreters is as deep as the selection of services we provide. No matter what language you wish to have transcribed, you can be certain that an expert in the tongue will be assigned to your case. Our extensive catalogue of interpreters also allows us to offer significantly faster turnaround times than most other translation agencies in California. But despite our skill and speed, we strive to keep our prices reasonable. This makes our services accessible to citizens up and down the Golden State. Call our offices today for a quote on our transcription services!
[:bn] [:ar] [:zh] [:es] [:fr] [:de] [:HI] [:it] [:ja] [:pt] [:ru]