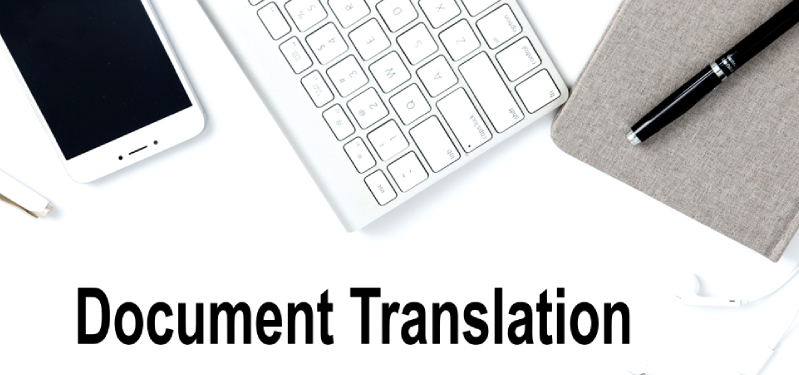 Relocating to the United States from any country can be difficult, but it becomes more challenging when you're coming from a non-English speaking nation. In such a situation, you'll likely have to get a few your personal documents translated from your native language into English. At Languages Unlimited, we offer robust document translation services to help you with this.
Why Languages Unlimited?
There are countless translation agencies in California, but few have the experience of Languages Unlimited. We've been in business for more than twenty years and we're proud to say that we've spent all those years in the Golden State.
At Languages Unlimited, our clients are many and varied. We have worked with newly-arrived immigrants, California businesses, and even several government bodies. We have interpreters in a few major cities in California, which allows us to offer our services all over the state.
But what do we have to offer when it comes to document translation specifically? Quite a lot! Below you'll find a detailed breakdown of the most noteworthy reasons you should choose Languages Unlimited to translate your documents.
Multiple Languages Translated
At Languages Unlimited, we boast one of the widest selections of languages of any translation agency in California. We provide document translation in a total of 275 languages. Just some of the languages we translate from are:
Spanish
Arabic
Italian
Thai
Russian
Mandarin
Dutch
Korean
Greek
Swedish
Hebrew
German
Unlike certain translation agencies in California, our services are not limited to translating foreign documents into English. We also translate English-language documents into any of the 275 languages in our system. This is particularly popular among businesses hoping to secure foreign investors. It may also prove useful to members of the public preparing for school projects or foreign vacations.
Multiple Documents Translated
At Languages Unlimited, the selection of documents we translate is almost as extensive as the selection of languages we translate from and to.
Among the documents we are most commonly enlisted to translate are birth certificates, divorce decrees, and business contracts. We have also helped non-English speakers with the translation, completion, and submission of various USCIS forms.
On rare occasions, our documented translation services have been sought to translate product manuals and advertisements. We have even worked with a few publishing houses to translate best-selling works of literature to and from English.
Certification Guaranteed
When an official document has been translated from one language into another, the translated copy must be certified. If a translated document has not been certified, it will not be accepted by the USCIS and other government agencies.
The vast majority of translation agencies in California offer document translation, but not all of them are permitted to notarize the documents that they translate. Likewise, freelance translators are rarely in a position to provide document certification. For this reason, you should always choose Languages Unlimited for the translation of government-issued materials.
At Languages Unlimited, we are indeed permitted to provide a notarized certificate of translation. We certify virtually all documents we translate unless requested otherwise by the customer. Getting settled in America can be more than a little expensive. We understand this, which is why we strive to keep our prices down. Although document certification is a valuable service, we will not charge you extra for it.
When you relocate to America from a non-English speaking country, you're likely going to arrive with a suitcase full of documents. Most of these documents (if not all of them) will have to be translated into English, so the importance of finding a reliable translation agency cannot be understated. As our many satisfied clients and positive reviews go to show, you'll have a hard time finding a more reliable translation agency than Languages Unlimited.
With over two decades in the industry and a roster of expert interpreters, our document translation is second to done.