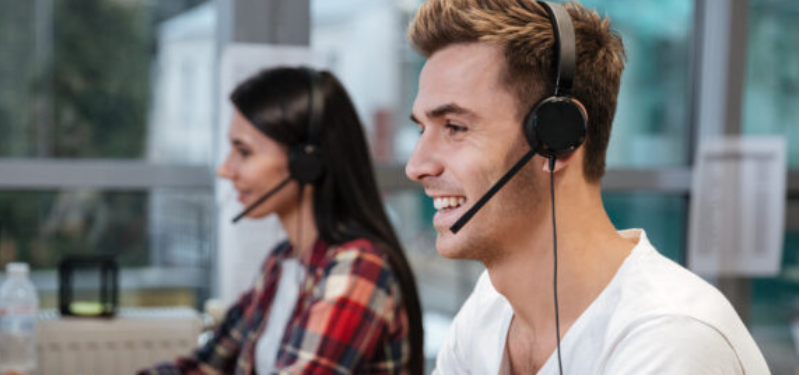 California is a state of more than 10 million immigrants. It is estimated that 47% of those who immigrated to California over the past 10 years speak a language other than English, while a further 20% don't speak English at all. With such many non-English speakers in the state, California needs a reliable translation agency with an extensive catalogue of services. Languages Unlimited is that translation agency. We offer a wide selection of services and strive to provide all with a level of quality that our competitors just can't match. Among our most popular services is over-the-phone interpretation.
What is Over the Phone Interpretation?
Over the phone interpretation – often referred to as "OPI" – allows two or more parties to communicate over the phone with no need for a common language. This is done through the addition of an interpreter. Most over the phone interpretation employs the consecutive interpretation method. In consecutive interpretation, the interpreter will translate what has been said only after the speaker has completed a thought. While this admittedly takes a little longer than the simultaneous interpretation approach, it affords both parties enough time to speak while allowing them to develop a greater rapport.
When is Over the Phone Interpretation Needed?
Over the phone interpretation is necessary in all sorts of situations. Newly-arrived immigrants find it useful when contacting government agencies in the United States. Phone conversations with USCIS representatives can be quite challenging for those who are still learning English. The introduction of an interpreter greatly simplifies things and will likely expedite the approval of applications.
Over the phone interpretation can also be of use to those seeking to do business with clients and investors in other countries. We have worked with several noteworthy California companies to help strengthen their communication and relationships with overseas partners. We have also worked with native Californians preparing for a move to a non-English speaking country. Our over the phone language interpretation services have helped them secure employment and accommodation in their new home.
Languages Interpreted
Many interpretation agencies in California translate from only a couple of languages, focusing their operations on those most spoken in the state. At Languages Unlimited, however, we aim to help as many people as we can. We have a total of 275 languages and dialects in our system and translate to and from English in all of them.
Just some of the languages we provide over the phone interpretation in are:
Czech
Thai
Russian
Hungarian
Mandarin
Spanish
Italian
Arabic
Japanese
German
Accessing Services
At Languages Unlimited, we do not restrict our services to one area of California. We keep offices and interpreters in several the state's major cities, including Los Angeles, San Francisco, and San Diego. This means our services can be accessed all over the Golden State. Our over the phone interpretation is particularly convenient. We provide over the phone translation 24 hours a day, 7 days a week. This means you won't have to worry about finding a time that falls during working hours in two time zones. If the party on the other end of the line is awake, our interpreters will be there for you.
Why Languages Unlimited?
Languages Unlimited is one of the most trusted translation and interpretation agencies in all of California. We have been operating in the state for more than twenty years and have worked with thousands of clients in that time. Our client list includes newly-arrived immigrants, native English speakers, and California businesses. We have even worked with a number of government agencies. This means that when you choose Languages Unlimited, you are going with the favorite translation agency not just of the people within the state, but of the state itself.
Despite our experience and the expertise of our interpreters, we aim to keep the cost of our services down. Relocating to another country is expensive enough. The last thing you need is your interpreter – somebody who is supposed to be helping you get settled in – draining your bank account. We offer competitive rates on all our services, including over the phone translation. Contact our offices now to see what Languages Unlimited can do for you!