How much do you really know about Language Translation?
Whether you are a buyer of language translation services or a lover of languages in general, this website was designed with you in mind. So, regardless of the extent of your knowledge in this subject, my promise to you is that I will make every effort to render your visit worthwhile.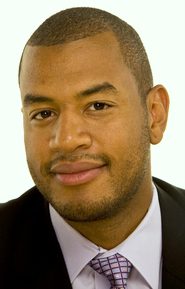 Hello! My name is Jonathan Lebrun and I've been working in the translation business for many years now. If you like languages like I do, especially if you like language translation, sit back and enjoy the website as it is designed specifically with you in mind. I will explore as many related topics as I possibly can. I use the term translation rather loosely here. I use it as a broad term to include all the disciplines like Translation of Documents, On-site Interpreting, Over-the-phone interpreting, Localization, etc..
If you are a person looking for translation services, this website will benefit you as well since I will include from time to time information that will give you more knowledge in this field in order to make better decisions.
Enhancing Communication through Language Translation Services –
Language translation has been valued for hundreds of years and was probably first used to translate religious texts into Greek. These days, as businesses expand globally and as many people immigrate to new countries, translation services are invaluable for a wide variety of groups including multinational corporations, medical service providers, law offices, immigrants, foreign students, and manufacturing companies. Several types of translation services are available such as document translation and interpreting, both on site and by phone.
Document translation is one of the most frequently requested translation services and is required to properly convert important forms such as birth and death certificates, student transcripts, legal disclaimers, and prescription medicine instructions. Errors in such documents can result in major delays for immigrants, rejection of a college applicant, or even lawsuit. Fortunately, these errors can be avoided by using professional translation services that ensure that the material is not only translated properly, but also that it meets the requirements of the organization that has requested the document translation.
Businesses also find that document translation greatly improves their advertising efforts. Translation experts do not simply match the words and phrases found in commercials, billboards, and newspaper ads; they also work with marketing professionals to ensure that the new advertisements are culturally relevant and likely to be effective in reaching the target audience. This style of language translation helps businesses attract new markets around the world.
Proper language translation can even decrease the amount of time and money that an organization must spend to accomplish its responsibilities. For example, a hospital that has an interpreter available on site or by phone for commonly spoken languages may find that language translation significantly decreases the amount of time a doctor must spend with the patient. The interpreter can verify that the patient understands a doctor's instructions and can even prevent a patient from taking a medication incorrectly. Document translation is also useful for translating material such as an explanation of the benefits and risks of receiving a vaccination. By using translation services for common forms, hospital administrators can be confident that the patient has understood the material and filled out the form accurately. Professional translation also decreases the amount of time and effort that hospital employees must spend trying to describe information to a patient.Translation services are available for both document translation and interpreting in many languages. While the most options exist for widely spoken languages such as Spanish, Chinese, and Hindi, quality translation services are also available for less commonly spoken languages as well as sign language. Many document translation experts speak multiple languages natively, and they often have advanced degrees in these languages or in the language translation field
Need More Info? Call Us At +1-800-864-0372